Yeoman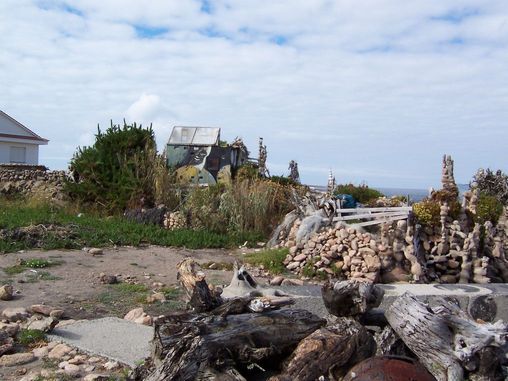 Name: Yeoman
Type:General Cargo
Nationality:  English
Date: 10/02/1904
Place: Pedra do Porto (Camelle)
Cod and Natalia and Yeoman fabrics were used for clothing by the people of Camelle.
The Yeoman, registered in Liverpool, belonged to the Charente Steamship Company, had four masts and a funnel, moved by a powerful engine, was sailing close to the wind looking for the Vilán on the lookout for land on its journey from Liverpool to Calcutta, with a general cargo of 4000 tons, as well as 2000 tons of salt and 1500 tons of coal. On the night of 10 February 1904, the wind obliged it to lower its sails until it collided among the sandbanks of Barranco Alto and Pedra do Porto.
The crew panicked, being mainly made up of Indians. Six Indians, due to the tension, ignored the orders of the captain Mr Long, cutting the ropes of one of the lifeboats and launching it without further ado onto that infernal sea. The sea returned them to shore two hours later, at a distance of two miles. Two were seriously battered and four were dead.
The courage and bravery of the sailors of Camelle in the rescue of the rest of the crew meant they were all saved from certain death.
Two days after the shipwreck, the sea spread out the cargo of bales of fabric along the coast. The Barbeito company acquired the boat at once, paying the salaries of the workers in exchange for the cloth they obtained along the coast.