Standard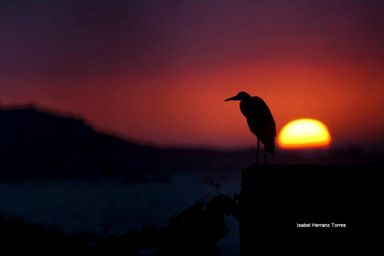 Name: Standard
Type: Coal freighter
Nationality: Norwegian
Date: 11/02/1897
Place: Lobeiras Islands (Arou)
This coal steamer launched on 4th February from the French port of Le Havre on its way to Huelva with empty barrels and casks. Its captain, Hans C. Andersen, relieved from the bridge watch at four in the morning of 11th February by the Norwegian ship's first officer. The night grew darker, and the boat rode an infernal sea as best it could. Half an hour after the change of watch, the Standard collided violently with the Negro shallows. They abandoned the boat with great difficulty, 11 crew members and the captain in the first lifeboat, and in the second, the stoker, the cook and two sailors.
Bad luck meant that the second of these craft was sent to the bottom of the sea by a big wave and three of its crew disappeared, Johan Sodinbirg being miraculously saved by the arms of his companions in the first boat.
Destiny allowed them to set foot on the sands of the beach at As Lobeiras, unbelievably avoiding any number of reefs and shoals just beneath the surface of the water, all thirteen occupants of the auxiliary craft arriving alive. As day broke, they were witnesses to a second sinking, the Daylight.
The population of Arou searches through their trunks looking for items of clothing to keep the shipwrecked sailors warm. They had very few left, because they had already dressed the survivors of the City of Agra.