Saint Marc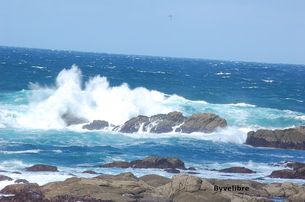 Name: Saint Marc
Type:  Steam
Nationality:  French
Date: 28/08/1898
Place: Piedra da Sal (Santa Mariña)
In Piedra de la Sal, in Santa Mariña, on 28th August 1898, the fog caused the Saint Marc to run aground in the shallows. Captain Barrest could do nothing faced with the double darkness and in spite of the boat travelling at half-speed.
The French ship Saint Marc had been built in 1881, and belonged to the port of Le Havre, being the property of the Navigation Company of the West.
The crew lowered the lifeboats after running aground and the ship sank quickly, leaving only the deck and its rigging above the water. In its hold were 150 tons of tobacco, a hundred of which were taken ashore. The rest, wet and coming to pieces, were lost in the water.
The French ship displaced 933 tons, and was sailing from Le Havre to Porto.