Laxham / Gijón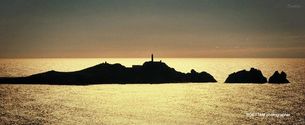 Nom: Laxham / Gijón
Type: marchand/vapeur postal
Nationalité: anglaise/espagnole
Date: 21/07/1884
Lieu: zone de Vilán
English merchant ship Laxham and Spanish passenger and courier ship Gijón collided with one another on 21 July on the Vilán waters. 106 people on board the Spanish ship and 18 on board the English ship died.
Gijón had left A Coruña at 4 p.m. that very same day, with courier and passengers to Cuba. It was sailing at half speed when, at Vilán, it entered dense fog.
The Laxham was sailing in the opposite direction.
After the collision, the English crew jumped on board the Gijón deck because of the imminent sinking. While the latter was preparing the lifeboats, scenes of terror could be seen in the lifeboats, which were overloaded and people were fighting, even using knives. The first lifeboat carried 12 people, the second one, taken over by the English, was in danger with 57 people.